When readers buy products and services discussed on our site, we earn affiliate commissions that support our work. Click link to view the complete affiliate disclosure.
What if I tell you that you can increase your dropshipping sales by as much as 80%?
As you progress in building your dropshipping business, you will later realize that marketing is one of the foundations of building your store. So, you do launch ads on Facebook Instagram and other platforms.
They work. So why do you need video ads for dropshipping?
As a dropshipper, do you really need video ads? Is this not just an added cost that piles up with little to no returns?
The quick answer is yes. You do need to run video ads for your dropshipping store. The reasons are:
Videos increase sales
Vides make you credible
Videos are preferred by a lot of audiences
Videos are easy to understand
Let us take a look at each one. By the end of this article, I am hoping you add videos as part of your marketing strategy.
I understand that this is costly to make, but I am going to share some techniques with you how you can create dropshipping product videos that are affordable.
When readers buy products and services discussed on our site, we earn affiliate commissions that support our work.
Dropshipping videos increase sales
While a lot of marketers have difficulty proving that their video ads are showing good returns on investment, there is data to support that video ads can increase conversions by as much as 80%.
There are also studies showing that a consumer who watched a demonstration of a product has 74% more likelihood in buying your product.
I remember many times that I am in the mall and saw live demonstrations of products. Most of these are "magic" pens that can remove the scratch from your car or small vacuum cleaners that pack a lot of power, or kitchen gadgets that are just too ludicrous if you think about it.
Because I saw how the products were used in a demonstration, I bought them.
You see, the power of a video ad is similar to my experience. If I can see it in live-action, I am more inclined to buy it.
Dropshipping videos have more converting power than image-based ads. Videos show lifestyle better than photos, and the person watching your ad can relate to your message more than he does to an image.
Dropshipping videos make you credible
Videos are difficult to make. However, one thing you should know is this:
Video ads for dropshipping are like pizza. Even if they go bad, they are still good.
Since the dawn of television, we were all exposed to video ads. We know how believable video ads are. On television, we normally see famous people endorse products.
The result of years of watching video ads with superstars is a belief that if an ad media is a video, it must be credible.
Today, videos are taken live and or published via live steaming, with little to no editing. With all the fake news going on out there, there is much more credibility in videos than images. Images are easily edited, but videos are difficult to fake.
If you see a person talking, and the lip-sync aligns with the audio, it is easier to believe that this statement is really coming from this person. This is the psychology of videos, and you need to take advantage of it.
It does not matter if you are dropshipping in Amazon or dropshipping in AliExpress. Videos hold a power that stock photos and images do not have.
Creating ads for dropshipping is tough, especially so if you want real-life people to act. This requires a ton of money, but I have some recommendations on how you can go about this.
Dropshipping videos are preferred by a lot of audiences
Let us take a look at some statistics to demonstrate the power of videos.
In Twitter, 82% of users watch video content, even if the platform was originally intended for text-based content
YouTube now has more than one billion users—all searching for videos
According to studies, 45% of people watch videos on Facebook and YouTube a week
Globally, 500 million hours are spent watching videos on YouTube
These numbers are staggering. And if you do not take advantage of this now, you are missing a lot of opportunities to reach out to a billion potential customers.
Videos are preferred by a large group of audiences. Kids love it, parents love it, and people from all ages and walks of life watch videos.
Because of this, more than 87% of digital marketers use videos in their ads. Just to give you some perspective, people from age 25 to 34 consume more videos than other demographics. Studies also show that men watch videos 40% more than women.
Dropshipping videos are easy to understand
Dropshipping videos are easier to understand than images. With a video, you can explain your product better. An image can only convey a few words, but a video can tell a customer everything you need to know.
As you can see, combining hearing and seeing is a much better approach to educating people than reading alone. A person watching a video uses his ears and eyes, and with both senses working, the brain finds it easier to understand and digest the message.
This is why watching a movie is less stressful than reading, and this is why children find it easier to learn from videos than from images and texts.
Because of this, videos convert more, the statistics of which we have discussed earlier.
The question now is: how do you make video ads for Shopify or other platforms?
How to do dropshipping videos
Now, let me share with you some methods on how to make dropshipping ads. In this section, we will explore ideas of how you can produce videos even if you have a tight budget.
These methods are:
Use an app – with an app like SaleSource, you can find video ads for the product that you are dropshipping.
The app crawls AliExpress and shows you videos, which you can download. The next step to this is to edit the video. Some ads in AliExpress carry the brand name of the supplier, and you do not want this to appear in your ads.
To remove this, you need a video editor tool or pay somebody to do it for you. You can use Camtasia to edit your videos or pay someone in online market places like Fiverr. There are many freelance video editors who charge only $5 to $10 for simple video editing.
Use video editors – if you want to do your own videos, you can use video editors like Camtasia, and ViddyOze. Camtasia is a video editor that you can also use as a screencast. This is great if the videos you are creating are tutorials.
ViddyOze is and affordable animator, which you can use if you want to create videos from scratch. You can also try other software like PowToon or Animaker.
Hire freelancers – if you do not want to use apps for your dropshipping videos, or if you do not want to create your own videos, you can head on to an online freelance marketplace like Fiverr.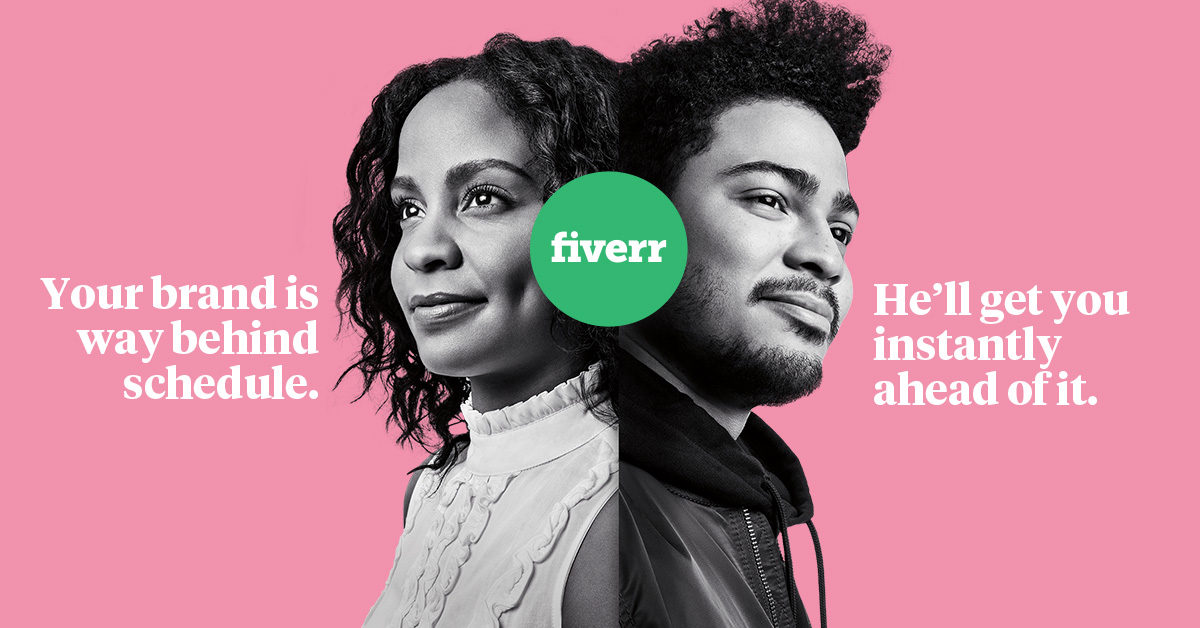 Here, you can choose from thousands of freelancers who can do the video for you. You can get high-quality videos for as low as $20.
Summary
Ads are the go-to approach if you want to increase your conversion. You can create ads made of photos if you want, and this will still be more effective than images.
With ads, you can also add the power of a human voice. If you can write a great script—or have a freelance copywriter do it—but you cannot speak to the same degree as advertising voiceover artists, you can pay a freelancer to do the voiceover.
Believe me, a semi-professional video ad has more value than images. Invest about $40 and you can get a dropshipping ad running on Facebook, Instagram, and YouTube.
Sometimes, the level of professionalism is not what matters—it is the message and the creativity that will increase your conversion rate.
SUGGESTED READING:
High Traffic But no Sales: Why?
e-Commerce Blogging: How is B2B Different from B2C?
Simple Yet Effective Marketing Ideas for Small Businesses
6 Tips How to Increase Sales with Impulse Purchases
WATCH: Make Videos Ads for Dropshipping
Sign Up Once. Learn Forever. For Free.
Get freebies and quarterly newsletters!​