WATCH: Effective Marketing Strategies
Building a store is easy.
Making sales is where the real game begins–and marketing ideas are crucial to your success. The only reason dropshippers and online entrepreneurs fail is lack of, or the absence of, sales.
All these things you do—choosing a niche, choosing a supplier, choosing a platform—all of these are basic expectations in building an online store. What really sets you apart is how you market your products.
But how do you do this?
Here are my recommendations:
Create a brochure
Launch a sale event
Advertise, advertise, advertise!
Build content and value
Give out freebies
Create discounts and coupons
Launch a loyalty program
If done right, all these seven activities can improve your conversion rate. A lot of people focus their marketing efforts on their Facebook ads, and then they give up so easily if the ads did not convert.
The thing is, Facebook ads is not the only way to market your business. While Facebook is undoubtedly a must-have, there are other ways to use it apart from advertising, and there surely are other methods to increase your sales apart from the Facebook platform.
Today you will learn seven marketing ideas for small businesses to help you improve your bottomline—your sales.
Ready? Let's go!

When readers buy products and services discussed on our site, we earn affiliate commissions that support our work.

1. Create a brochure
A what? A brochure?
Why would you even bother doing this if you already have website?
The brochure I am talking about is not something that you have to print and give away, unless you are operating locally, and if you are participating in a business event.
An online brochure is as equally important as a printed one, but your distribution channels are online. You can distribute your online brochures via these channels:
Email
Twitter
Instagram
Facebook
Pinterest
But why create a brochure?
A brochure is a simplified version of your website. With a brochure, you can:
Explain what your online store is about
Showcase selected products
Create an infographic about a particular product
Show readers what you have to offer
You can do all of this on one piece of content. A brochure is easy to read, easy to navigate, and full of important information that can help your target customers to make a decision right away.
What are these important information?
Examples of these are:
A small piece of content about your company
A list of your products
Your website URL
Your contact information
Your value proposition
A brochure that is distributed online is easily digestible. It gives your potential leads a way to easily check out what your company can do for them, or whether you have an offer enticing enough for them to take action.
2. Launch a sale event
A sale is what a lot of consumers are looking forward to. This is great but it will only work if you meet these two conditions:
The sale event must be of value
The sale event is appropriately marketed in multiple channels
When I say it must be of value, what I mean is that 10% off the price is not a sale. In the online world, no one cares about 10%. Besides, if you are selling a product that others can easily find in Amazon, a 10% sale is not as attractive as you think.
Value means huge savings—or something that your competitors are not offering. If you cannot give a discount as much as 25%, forget about it—it is not going to work.
Now, your sale event must be properly marketed. You have to consistently post it in various media channels. Post your sale event on Facebook, Instagram, Twitter, your online store, and send it to the people in your email list.
Do not spam your followers and subscribers—market your sale event at a maximum of three times a week to the same people.
To make your announcement effective, you have to build it up before the date of the sale. Publish your sale event weeks ahead of the actual sale period, and invite people to get notified for updates once the sale is live.
3. Advertise, advertise, advertise!
An online business may work without advertising, but this requires a ton of work and years. If you want to market your products, you have to advertise.
Here are the best places to advertise your services:
Facebook
Google
YouTube
Instagram
I do not recommend advertising on Pinterest and Twitter, as you can use these platforms to effectively market your products and services at no cost.
When advertising, you have to use media that is appropriate for your audience and the platform. In YouTube, the best ads are video ads, not static ads that pop up while a video is playing. On Facebook and Instagram, images and videos are your best options.
4. Build content and value
Whether you use WooCommerce or Shopify for your online store, both platforms have a provision for a blog page. Use this to create content that lasts.
If you are interested on Shopify's 14-day free trial, visit the Shopify website.
WooCommerce is a free platform. What you need to do though is to register and pay a webhost provider. For this, I recommend BlueHost.
Visit WooCommerce website.
Visit BlueHost website.
While driving traffic to your blog can take time, even years, do this as early as now so you can plant the seeds early on.
After months of blogging, you will begin to see your organic traffic rising. Make sure you add Google Analytics to your store so you can track the progress of your efforts.
If you want to learn more about blogging, Jim Harmer and Ricky Kesler are offering a blogging course. It is a 24-month course built to help bloggers become successful within 24 months. Visit the details of the course on their website, Income School.
But what is content with value?
Content with value are mostly response posts. A response post is a type of article that answers a customer's questions. If you are selling clothing, an article about how to choose the right clothes for the right event is a valuable content.
If you are selling drones, you can write blog posts about the terminologies in the drone hobby or industry that newbies should know.
Your articles must be helpful, and not less than 1,000 words long. You can write it yourself or you can pay a freelance writer to do it for you.
Make sure that you post regularly, as Google does not take kindly to websites that have no regular content. To make this marketing strategy effective, what I recommend is that you plan your content for the first month, and then execute that plan.
This is called content strategy.
Ideally, you must publish three times a week. These posts, like your product pages, must be shared on the following social media platforms:
Twitter
Pinterest
Facebook
You can also do videos instead of blogs, and post them on your YouTube channel. Do not limit yourself with blogs and videos. Use posters, infographics, and other types of content.
No matter what format you use, just remember one thing: it must help a reader solve a problem.
You can also find writers in freelance market places like Fiverr. Fiverr is one of the biggest online market pales where you can find talent. However, there are hundreds of thousands of workers here, and you will be inundated with bids.
Visit Fiverr to search for service providers. You do not have to register to view the services and their prices.
5. Give out freebies
This is probably one of the most effective ways to market your product. A lot of entrepreneurs do not like doing this, as they think of giving away something as a business loss.
Quite the contrary, you are more likely to develop customer loyalty and attract new ones if you offer free stuff from time to time.
Why?
People love free items. Not only will you be able to get your products out there, you are also appealing to something really important to people's emotions: charity.
If you give something away for free, make sure you get something valuable in return. For one, you can ask participants to register or subscribe to your email list. This way, you can build your email list, which you can use to market your products later on.
You can also ask people to subscribe to your YouTube channel or other social media accounts, and then pick a random winner later on.
6. Create discounts and coupons
Discounts and coupons are different from a sale event. A discount is effective for first time buyers, or for those who are willing to buy more than one item from your store.
Whether you are in the Shopify or the WooCommerce platform, there are many apps and bundles that you can use to automate discounts.
If you need to know more, you can read my blog: What Shopify Apps Can Improve Sales Conversion?
You can use these apps to create bundles, buy 1 take 1 promotions, and so much more.
Here are some ways you can use coupons and discounts for marketing:
Discount for first-time buyers
Discount for bulk orders
Coupons for specific items (those that have high-profit margins)
Discounts for special occasions like holidays
Whenever you run a discount program or promotion, make sure that you do not lose money, calculate your capital, shipping costs, and other expenses before deciding how much discount you can offer.
At best, you have to price your items the right way before you launch your store—make sure you have enough room for giving discounts later on.
7. Launch a loyalty program
What is a loyalty program?
A loyalty program is a program that rewards loyal customers. Marketers use it to lure new customers and maintain old ones. In a loyalty program, you give points to consumers based on the purchases they have made.
In a typical set-up, a customer would receive one loyalty point for each dollar he spent. It is up to you how you want the loyalty points converted. You can convert it into cash, or your customers can swap the loyalty points with items you sell on your store.
The latter choice is better because if they swap it for items that you sell, you are only spending for the item's capital cost, yet the customer is going to believe that he got it free at the retail cost.
It is up to you if the shipping is free or if you want to charge the customer or the shipping cost of the free item.
Summary
Marketing is one of the toughest activities that you would have to face after launching your store. Adding products is easy, building a store is easy, printing shipping labels is easy, but marketing is much harder than what many people think.
Getting your marketing materials out there to reach people and making them convert is going to be your never-ending challenge.
Marketing takes a while to master. And despite mastering it, you would have to keep up with the changing times. Always be in the loop with marketing trends—join groups and follow the blogs of marketing specialists to be in the know all the time.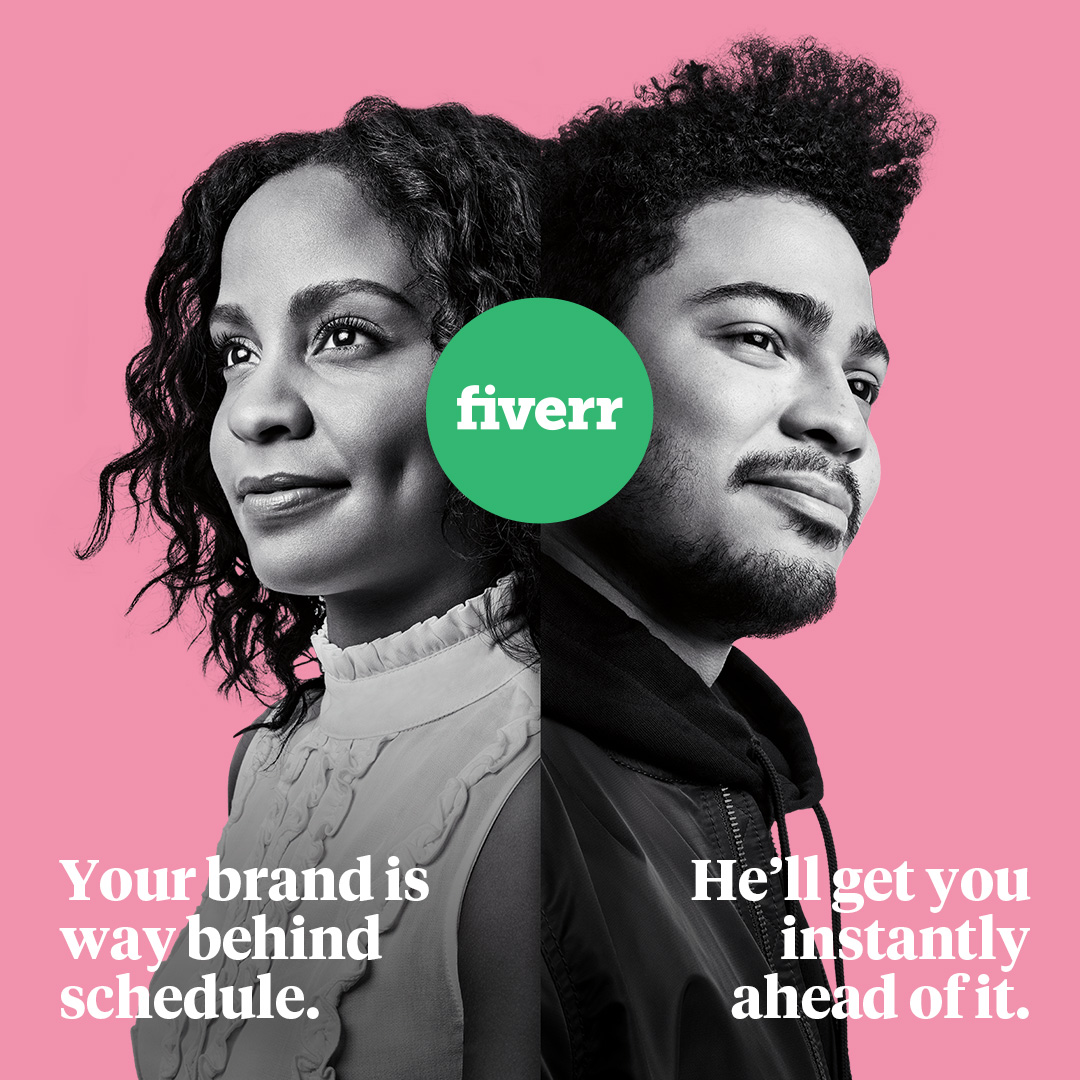 or Follow me on Social Media!
Why waste time and spend thousands of dollars when I already did? Stop wasting your money testing tools that do not work. I already did that. Check my recommended tools so you get only the best. 
Education & Self-Improvement